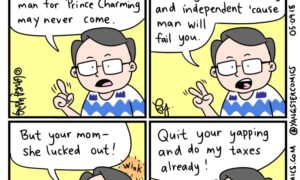 My dad was always outnumbered growing up. Under one roof he had to share his castle with Mom, 4 daughters...
Read More

+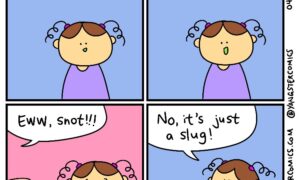 So we all came back from San Diego a little bit plugged up and under the weather. In particular, my...
Read More

+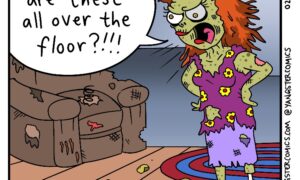 So the Walking Dead is back on again so I decided to draw another zombie cartoon, mixed with parenting.
Read More

+